Chairperson's Message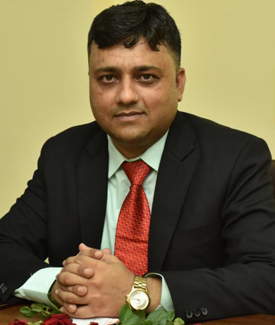 CA. HIRAL PRAJAPATI
Chairperson
Anand Branch of WIRC of ICAI
Jay Bharat,

I am feeling honoured & Pride that I got the opportunity to serve our Member's and Students.

For the Year 2022 our Anand Branch's them is ACTION. We plan out activities keeping in Centre Our Students, Members, ICAI & Nation.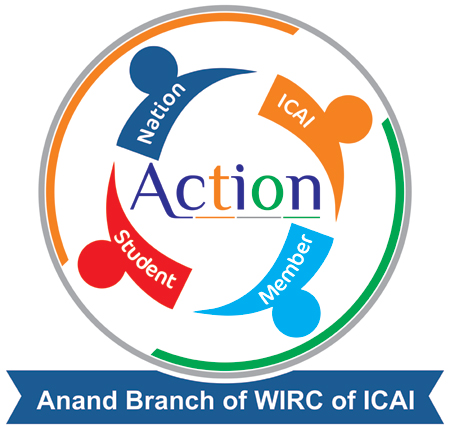 A Stands For
Association with Industries, Trade Association, Govt Departments, Universities, colleges.

A also stands for
Administration of Anand Branch with ICAI offices, WIRC offices , Members, Students

C stands for Celebration
Like CA Day, Sports Day, International Women' Day.

C stands for Cultural Events
Like Diwali get-together, Navratri

C also stands for
Career counselling Programmes

T Stands for Technical Sessions on various Subjects under
Direct Tax, Indirect Tax, Companies Act, Rera, Msme etc….

I Stands for Image building Activities
like International Yoga Day, Blood Donation Camp, Tree Plantation, Swachh Bharat Abhiyan etc. Along with Society.

I also stands for Initiative
Help Desk for Students,
Gyan Setu Desk where CA. can ask their practical question to us and our Experienced CA will answer them.
Technical assistance Desk where our technically expert Team will resolve the issue.

O stands for Opportunity for Members & Students
For Members Seminars on Novel Topics like IBC, Forensic Audit, Valuation etc.
For Students Debate Competition, Elocution & Quiz Contest, Educational & Industrial Visit etc.

N Stands for Nation Building
Celebration of Independence Day and Republic Day, Azadi ka Amrut Mahotsav..etc.

Thanking you
With Best Regard,
CA. HIRAL PRAJAPATI,
CHAIRPERSON,
ANAND BRANCH OF WIRC OF ICAI.